2017 Noordwijk
International Summer Seminar of the ESTEC Martial Arts Club (August 2017)
The "tradition" continues and also this year there has been a Võ-Ðạo-Việt-Nam (VDVN) Summer Seminar of the ESTEC Martial Arts Club. For the 7th time the International Summer Seminar, or "ISS" as we call it, took place in Noordwijk this August. Together with guests from other VDVN groups we learnt new techniques and trained for a full day with Grandmaster Nguyen.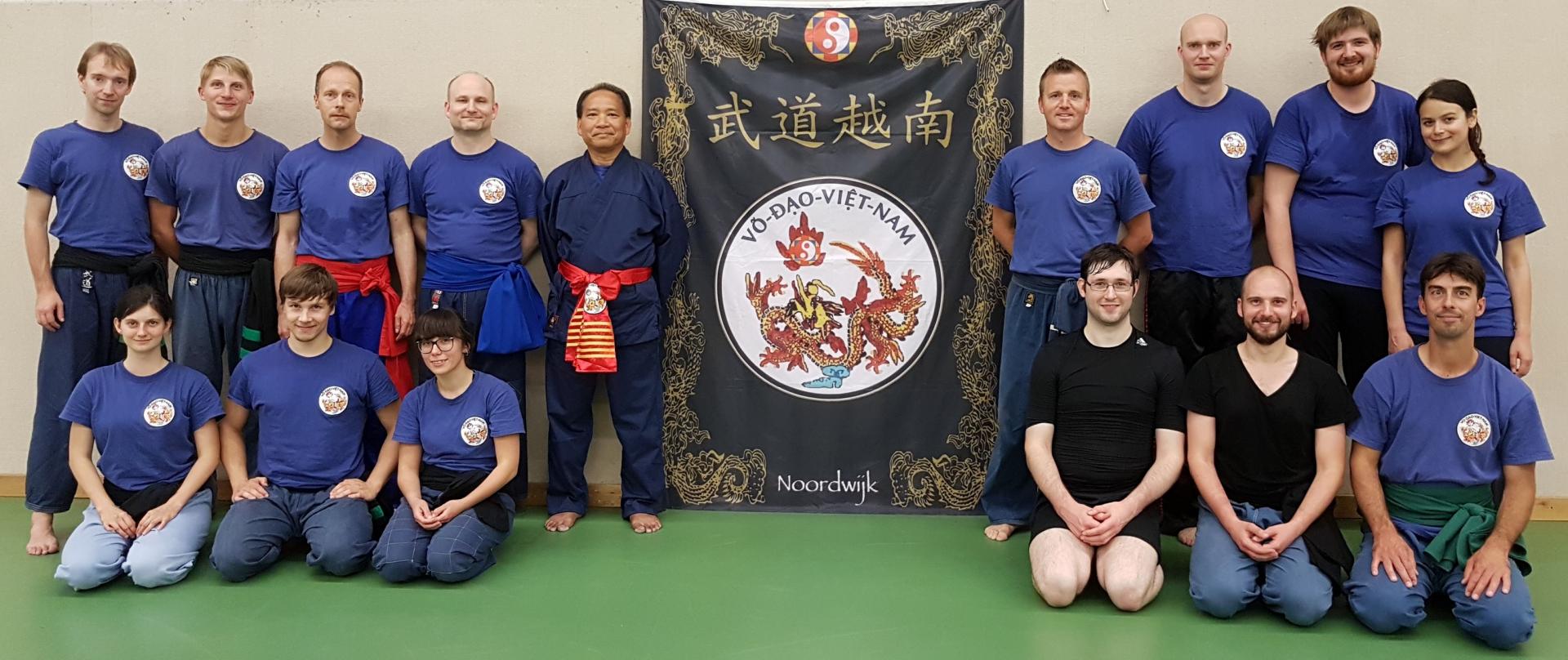 After a long, intesive day we chilled out having dinner on the beach, enjoying the sunset, nice company and good discussions.
Now we have a whole year to look forward to our 2018 seminar...